NW Convertible Tote in Galaxy Chevron, Handpieced Textiles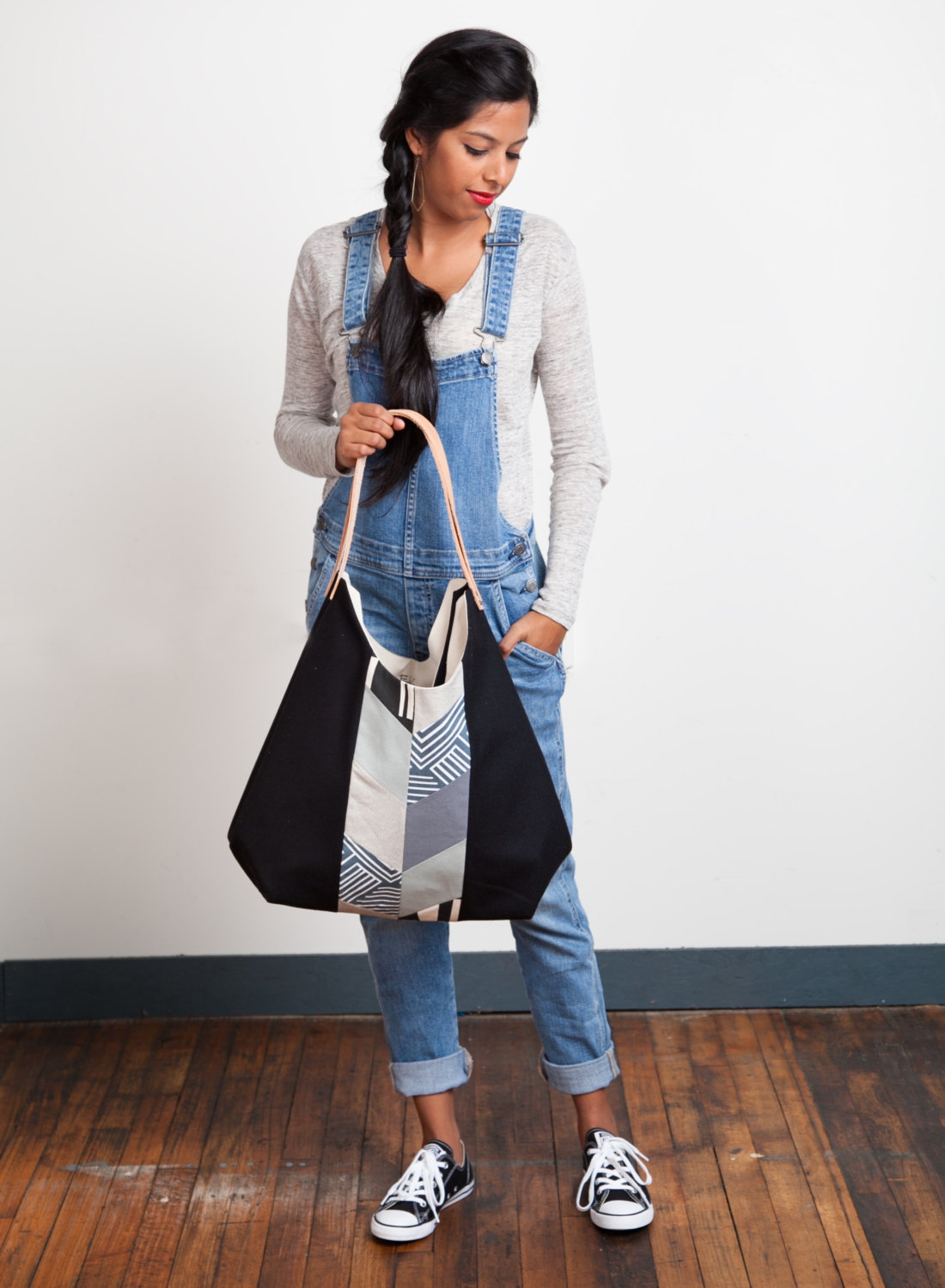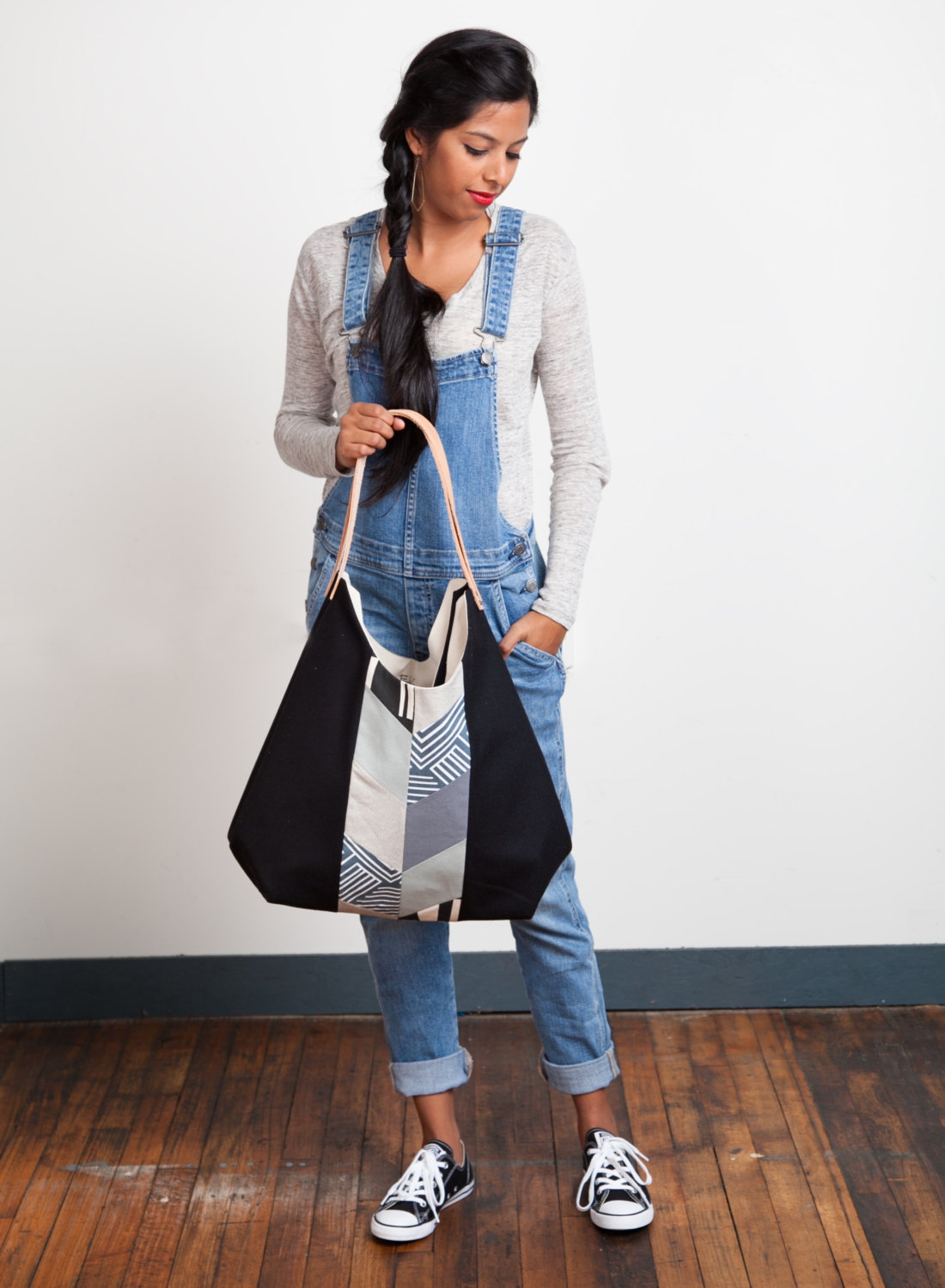 NW Convertible Tote in Galaxy Chevron, Handpieced Textiles
The Shaped Collection, featuring beautiful textiles, colors and textures hand pieced to create unique works of art. This beautiful & versatile bag is simply perfect.

The center panel is a handpieced chevron design in a modern combination of silver, grey, white and black textiles and the body of the bag is in a gorgeous black Pendleton wool. Some of the fabrics may vary slightly than the image, but the overall look will be maintained. It is fully lined in a sturdy canvas with a coordinating roomy interior pocket, brass hardware and premium locally sourced leather handles. Leather handles will soften with wear and develop a natural patina over time.

This generously sized bag will fit everything you need for a busy day; such as your computer, files, sweater, flowers, makeup, iPod, etc..The premium brass snaps easily convert it from a chic hobo to a roomy tote, depending on your needs. This bag effortlessly carries you from office to market to cocktails!

Dimensions are approximately 17" x 13" x 6" as a hobo and 17' x 23" x 6" as a tote.

Made with love in our Portland, Oregon studio.

Spot clean only.